Review: Should Employers Post Job Openings on Glassdoor? – MoneyWise What is Glassdoor? Glassdoor is a company review site. It was founded in 2007 to provide an important service to job seekers: Current and former employees of an organization can leave honest, anonymous reviews of the workplace culture, leadership and its compensation.
In 2018, Glassdoor was acquired by Recruit Holdings Co., the parent company of Indeed. The two companies operate independently, but as Indeed focuses more on job listings, the services both sites provide dovetail nicely to offer employers a well-rounded recruiting strategy.
Advertising an opening on Indeed, while directing prospective employees to your Glassdoor profile — complete with photos, job descriptions and positive reviews from staff — can be a successful strategy when you're trying to attract top talent in a competitive market.
How Glassdoor works for job seekers Glassdoor is a compelling resource for skilled, in-demand job seekers who have the freedom to choose between a range of employers.
If work/life balance, company culture and benefits packages are important factors for someone on the hunt for a new job, Glassdoor may offer a more transparent or balanced peek into the inner workings of a company — at least, more than a recruiter or hiring manager would traditionally provide.
However, the ratings and reviews aren't always objective.
There have been incidents of companies artificially inflating their Glassdoor rating by encouraging employees to leave favorable reviews. And disgruntled employees can try to tank a company's rating by flooding it with one-sided, negative reviews.
Prospective employees should always look at information from different sources and not rely solely on a company's rating on Glassdoor to pick their next employer.
How Glassdoor works for employers Setting up a profile on Glassdoor is free, and that will give you the ability to add a company mission and other basic information to your page. You'll be able to check out reviews and respond to them, as well as view analytics on the ratings and reviews you've received.
But if you're looking for extra perks — like customizing your profile, highlighting particular reviews, gaining access to keyword analysis in your reviews, receiving audience targeting insights or getting reports about competitors in your industry — then you'll have to sign up for a paid account.
The standard paid account is supposed to help employers "grow your story," while the select option will "amplify your message." Employers who want to advertise job opportunities will have to opt for the select account.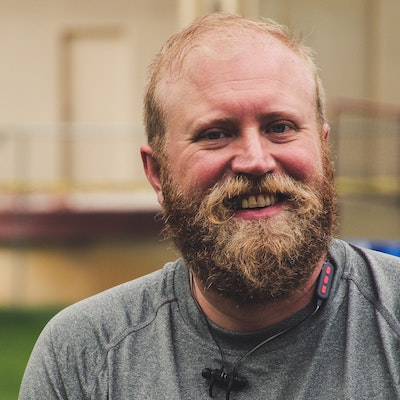 Sign up for Credit Sesame and see everything your credit score can do for you, find the best interest rates, and save more money at every step of the way.
Glassdoor features Which features you'll have access to depends on which type of account you sign up for.
With a select package, you'll get all the features offered to free accounts, including the ability to add your company's basic details and logo and access to a space where you can share company milestones, news stories, product releases and photos uploaded by your employees.
You'll also get additional paid perks available to standard members, such as the ability to feature reviews that best represent your company, and you can add up to five tabs of custom content that shows job seekers and investors alike what your company is about.
Finally, select users can take advantage of the Indeed partnership to post and advertise open positions. They can also add affiliated companies to their account, which Glassdoor claims will increase content engagement by showing off your full corporate family.
There are also a few extra services users can pay to add to their select or standard accounts.
Brand adverts allow you to target "the right candidate, with the right message, at the right time," even if they're not searching for you. And review intelligence is designed to help you analyze your company's reviews, offering insights and feedback to drive change.
Everything can be managed through Glassdooor's Employer Center, which makes the process of updating your information on both Glassdoor and Indeed simpler.
Glassdoor pricing and plans While you can easily sign up for the free account online, Glassdoor doesn't openly publish its pricing for its paid plans.
Instead, the site prompts you to fill out a form with details including your contact information, the company you work for, where it's located, how many roles you're hoping to fill and any additional comments about the hiring challenges you're hoping to address with Glassdoor's help.
From there, a sales representative will be in touch to discuss your options and pricing.
Meanwhile, Indeed uses cost-per-click and cost-per-application pricing models, with your company setting a daily budget. Depending on a number of factors, you might pay a few cents per click or several dollars.
Glassdoor pros and cons Glassdoor claims that with a rich amount of information, reviews and photos on your profile, you'll be more likely to attract highly sought-after candidates.
Especially when you're looking for specialized or niche skills or extensive experience, putting your culture or workplace perks front-and-center may give you the edge you need to win over candidates.
If you have a good rating on the site, you can expect a positive impact on the number of applicants.
Of course, quantity can be a mixed blessing. While an appealing profile should help draw in more skilled workers, you may also end up sifting through a lot more resumes than usual from unqualified applicants who just want to soak up the benefits your company provides.
Plus, not all companies currently have the resources to spend on sculpting their corporate image and improving their brand. For managers who only have the time or budget to focus on straightforward recruiting, Glassdoor may not be the simple, dedicated solution you want.
How Glassdoor compares to other job boards While Glassdoor is not a job board, per se, the company does compete with other sites that allow you to show off your brand and open positions.
Using more than one or two sites could get expensive very quickly.
Here's how Glassdoor stacks up against just a few of the other options you may be considering:
Glassdoor vs. ZipRecruiter
Companies that want a dedicated, straightforward recruiting tool may find ZipRecruiter a more attractive option.
Subscriptions to ZipRecruiter start as low as $16 per day and give you access to the company's artificial intelligence-powered technology.
Instead of simply presenting candidates with jobs that fit their search terms, ZipRecruiter's technology matches candidates' individual skills with a wide range of jobs that need them.
That means your jobs will land in front of qualified workers who would never normally know about or search for the role.
Plus, a job ad shared on ZipRecruiter goes out to more than 100 other sites in its network, like U.S. News or Salary.com, meaning you'll have a good chance of getting your post in front of the right eyes.
Glassdoor vs. LinkedIn
LinkedIn offers perhaps the closest comparison with Glassdoor, as the world's largest professional social network offers plenty of ways to showcase your brand.
Like Glassdoor, employers can create a profile page that explains the company's business, values and the type of talent they're looking for. They can also post company updates and new products and services.
Unlike Glassdoor, LinkedIn allows you to search hundreds of millions of resumes for potential candidates.
You can post a job for free on LinkedIn, but only one at a time. If you want to post more — or to see your jobs promoted at the top of search results, in job recommendations and in mobile alerts — you'll need to accept a cost-per-click payment model.
Larger companies that need to hire regularly may be interested in a Job Slots subscription, which offers advanced filtering and reporting features and the ability to swap posts as your needs change, or a Recruiter subscription that makes it easier to find and reach out to potential hires instead of passively waiting for applications.
The company does not publish pricing for these services, but third-party sites have suggested a 30-day Job Slot can cost $1,500, while a Recruiter subscription can range from $120 to $750 per month.
Glassdoor vs. Careerbuilder CareerBuilder's stated goal is to help workers find purpose in their careers. But to do that, it also has to help employers find the right candidates.
The site has a resume database with more than 140 million candidates' resumes and social profiles that employers can search. Its employer resource center is populated with articles, webinars and hiring toolkits, and it even provides details on what your competitors offer for compensation on similar roles in your area.
CareerBuilder says it uses artificial intelligence to help businesses craft effective job posts at five times the usual speed. To get ads up on the site, employers simply choose between one of CareerBuilder's job posting templates.
A lite subscription costs $219 a month and allows users 500 resume views and one job posting per month. For $299 a month, the standard plan offers three jobs in a month, and the pro plan offers five jobs for $599.
Alternatively, if your needs are minimal, employers can pay a fee of $375 for one job posting and $250 for each posting after that.
Glassdoor vs. Monster
Founded in 1999, Monster has firmly established itself as one of the best-known sites for job seekers and employers alike.
Like CareerBuilder, Monster has a three-tiered pricing system for employers, but Monster's top level is more expensive at a hefty $649 per month.
Each of the plans has a set number of postings you can run concurrently, but there's no limit to how many hopeful applicants can apply to your posts when they're live.
With the more expensive plans, you'll unlock additional features like access to Monster's resume database to proactively recruit prospective candidates, precision filtering to find even better matches for your job post, the ability to communicate with candidates directly through the site and email alerts when new resumes are uploaded that match your hiring criteria.
If employers need a little help coming up with what to put in their job ad, Monster provides some helpful resources on how to write a great job description, as well as some sample descriptions for a little extra direction.
Within an hour of posting a job, it will go live on Monster.com, its mobile app, Monster's network sites and hundreds of local news sites.
Glassdoor vs. Craigslist
The venerable Craigslist was founded in 1995 as an email distribution list for friends. Now, it's available in hundreds of cities across the world in multiple languages.
Users can create classified posts for free to advertise everything from job openings to house swaps. Unlike its rivals on this list, it's not a dedicated career site with a lot of special features for hiring managers and recruiters.
Craigslist's distinct website design is also bare-bones and dated. While it's easy enough to navigate, it won't be winning any design awards today.
Pricing ranges from $10 to $75 per post, and the fees vary based on the area you're posting in rather than the type of job you're advertising. Alternatively, you can sign up for a paid posting account, which allows users to prepay for a block of posts. However, this option is only available to high-volume posters who've been invoiced at least $2,000 over the previous three months.
Paid posts will remain live on the site for 30 days, while free posts will be taken down somewhere between seven and 45 days later — depending on your location.
Unfortunately, there's no option for candidates to apply for the job directly through Craigslist. That means your post will have to direct applicants somewhere, whether that's to your company's careers page or the hiring manager.
Is Glassdoor a good choice for posting jobs? While the site's main purpose is to give businesses a way to manage their reputation — and to give employees a way to vet that reputation — Glassdoor does offer attractive job-posting opportunities through its partnership with Indeed.
Certainly, if you're looking for a comprehensive option, one that will get your job in front of potential candidates and potentially increase your odds of them applying, Glassdoor is hard to match.
The lack of transparent pricing makes it difficult to say whether you'll get good value for your money. If you're focused on hiring, a Glassdoor subscription may be more than you need, and a dedicated job board like ZipRecruiter or Indeed itself could be more efficient.
But if you're a small, unknown company that needs to build its reputation and its workforce, or a large company that needs a leg up on its rivals, Glassdoor could be the clear winner.
Here's how to save up to $700/year off your car insurance in minutes
When was the last time you compared car insurance rates? Chances are you're seriously overpaying with your current policy.
It's true. You could be paying way less for the same coverage. All you need to do is look for it.
And if you look through an online marketplace called SmartFinancial you could be getting rates as low as $22 a month — and saving yourself more than $700 a year.
It takes one minute to get quotes from multiple insurers, so you can see all the best rates side-by-side.
So if you haven't checked car insurance rates in a while, see how much you can save with a new policy.