Career Coach Slammed for Advising Teens Knock on Strangers' Doors for Jobs – Newsweek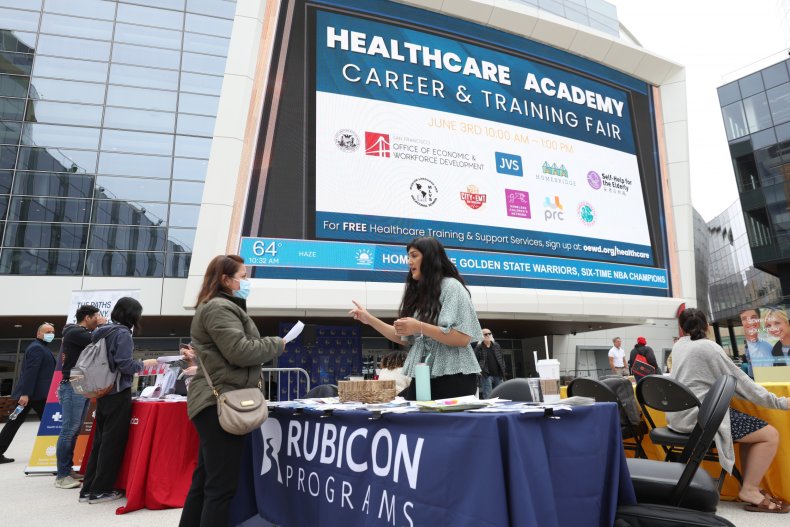 Former baseball star and current investor and entrepreneur Sahil Bloom has baffled the internet with his career advice, shared with his 665,300 followers on Twitter.
Indeed, one of the largest employment websites for job listings has pointed out how the job market has become increasingly competitive.
"To increase the applicant's success, you must be able to draw the employer's attention," read the website's career guide.
The U.S. Bureau of Labor Statistics indicated that it took jobseekers on average six applications to obtain one interview in an increasingly competitive job market.
However, Bloom's advice for drawing a potential employer's attention is raising some eyebrows.
The influencer told young adults between the age of "16-24 and trying to get ahead" to buy a large jug of coffee, pick a "nice-ish neighborhood," and ring the doorbell of a stranger's door.
The advice was originally shared on June 5, but has re-surfaced on Reddit's popular "Antiwork" forum and now has 12,100 upvotes and over 2,100 comments with frustrated reactions.
"Wow, yeah. Young women will definitely feel comfortable ringing the doorbells of strangers and asking to come in. There's no safety issue there. This thread is obviously written by a guy who has not lived his life as prey, the way all American women have," read a comment.
Some commenters pointed out that Bloom's advice is outdated and was given to previous generations when the job market was not as competitive and all you had to do was display that you were ambitious.
"My dad gave me this advice when I was looking for my first summer job 30 years ago. It was suuuper passé and out of touch even then," said a Redditor.
While another said, "Yeah full-on clueless boomer s**t. The days when you could rock up and get a chance because someone thought you were a go-getter are well over if they ever existed. 1-year experience is required for entry-level positions as standard these days."
Some users voiced their support for Bloom's advice.
"We had someone do precisely this a few years ago. My wife spoke to him for half an hour. We naturally thought he was dodgy, first of all, but he was just a nice bloke looking for a bit of a steer," shared one Twitter user.
Bloom said his own advice was inspired by his personal experience of a young and up-coming musician from Harlem who approached his door. The meeting was successful and the musician filmed a new music video in Bloom's yard.
The entrepreneur also replied to one of the commenters who said he had no experience knocking on doors, saying "actually did this to get my first job as a kid."
With the rapid increase in firearm violence, many users also expressed their concern about the safety of both parties in the situation.
"Young Black folks—don't do this, especially if you live in a gun state," Tweeted one person.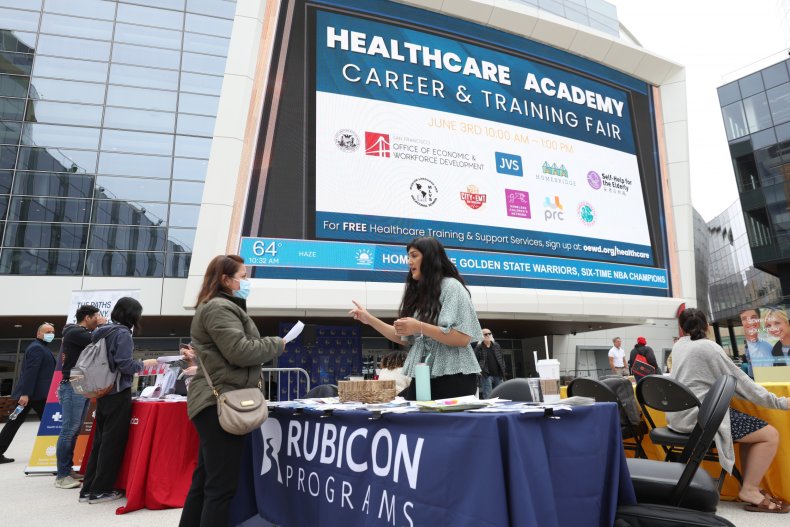 Even though Bloom continued to offer his reassurance of the proposed tactic, users were not convinced and provided alternative ways to network.
The businessman said, "for what it's worth, it can definitely work," and he is "excited to support the next generation of ambition."
Bloom acknowledged the misgivings with his advice in follow-up Tweets, recognizing several uncontrollable factors like location, race, and gender, that his mass followers brought to his attention.
The competitive job market has posed numerous challenges for Gen-Z with soaring rent prices. Job seekers have been warned against email scams, once again, reminding people to put safety before ambition.
A viral TikTok showed a strange job rejection, that filled the candidate with rage and confusion. However, another TikTok user's response to a rejection letter set her apart from others and landed her an interview.
Newsweek reached out to Sahil Bloom for comment.